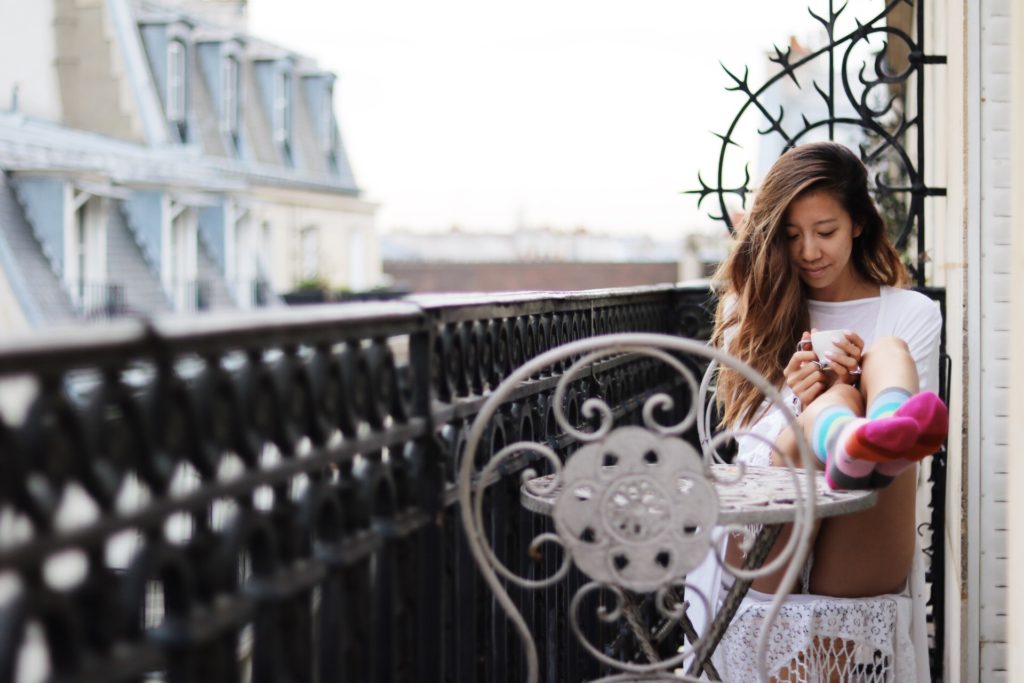 Our AirBnB in Paris was located in the Marais district. It was perfectly located with easy access to food and shopping,  which was awesome because my wonderful husband woke me up every morning with a delicious cappuccino and croissant breakfast on our Parisian balcony. Can this ever get old?
This was my first time staying in an AirBnB outside of the USA.  I wasn't sure what to expect but now, I can honestly say it's a fantastic way to experience a city like a local on a budget.
Here are some tips on booking the right AirBnB for your trip to Paris.
1) Make sure there's an elevator if you are staying on the top floor.
There are many buildings in Paris that do not have elevators, so if you are planning on bringing a lot of luggage, definitely check to see if there is an elevator when you are booking a place.  Also keep in mind that the elevators tend to be quite small, so if you bring multiple bags, you may have to do a couple trips up and down the elevator.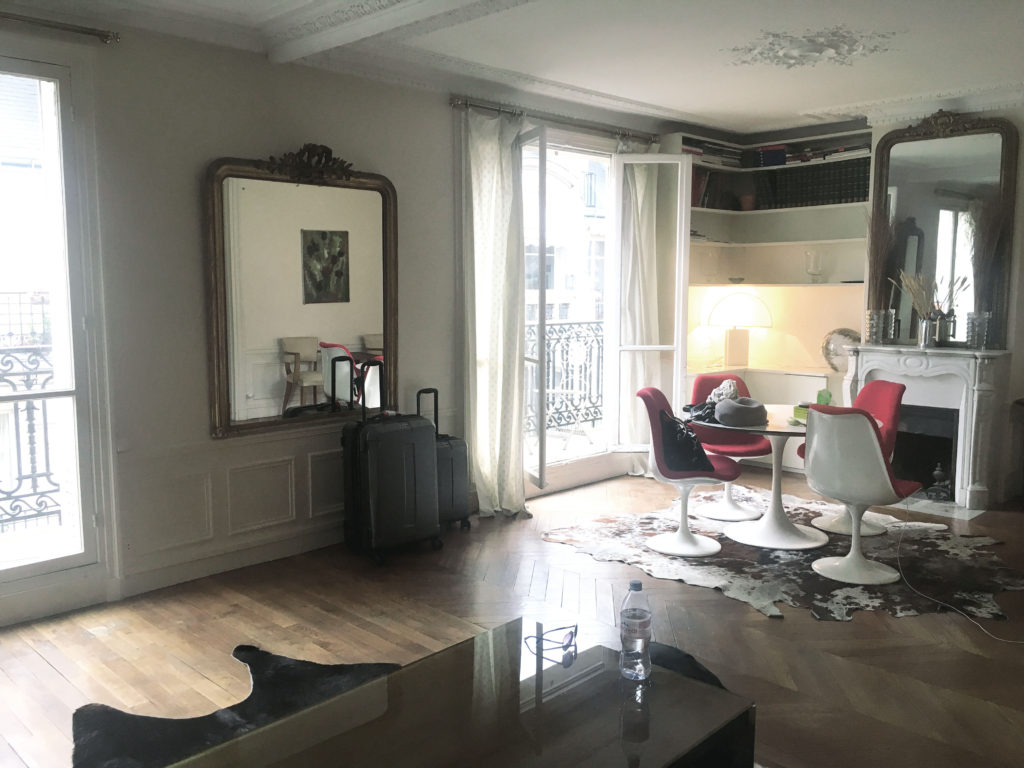 2) Bathrooms, some old Parisian places have hand held showers so be aware of this.
This was one of my surprises in the AirBnB I stayed in.  It was a beautiful Parisian bathroom, however the shower situation was less that perfect.  I was unaware when booking our AirBnb that it had a hand held shower. I had difficulties figure it out.  Taking a quick shower was out of the question.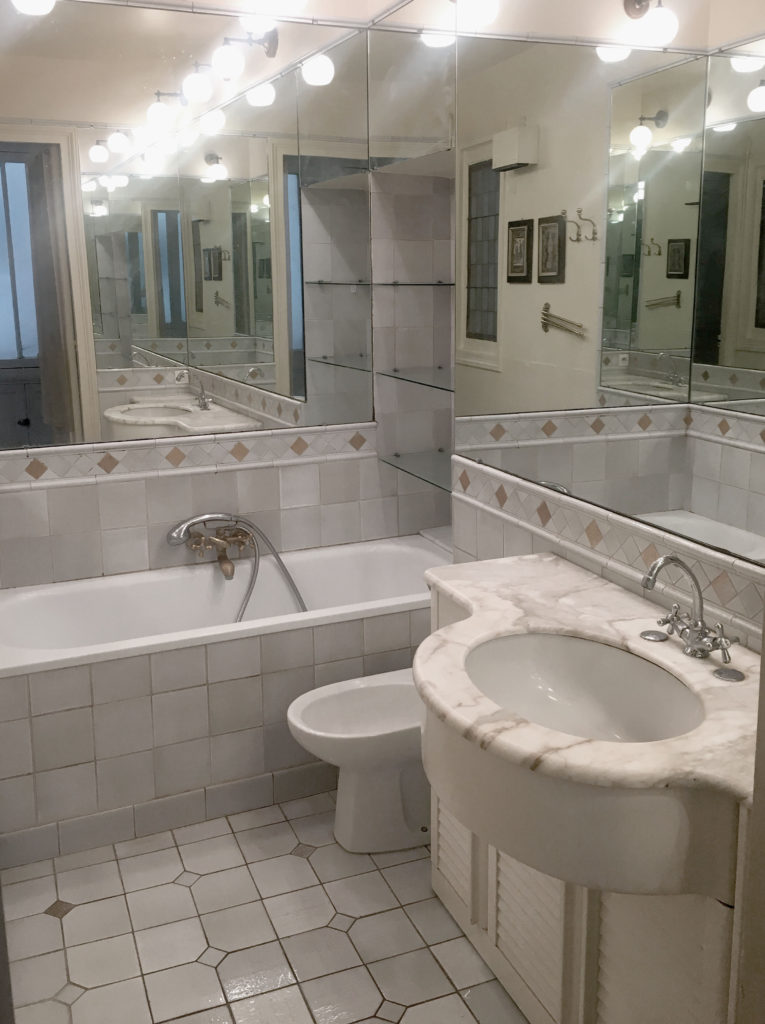 3) Easy access to Laundry.
The washing machines are tricky and some may take longer than what we are use to here in the US.  Make sure the washing machines are in working order and plan the right amount of time you will need.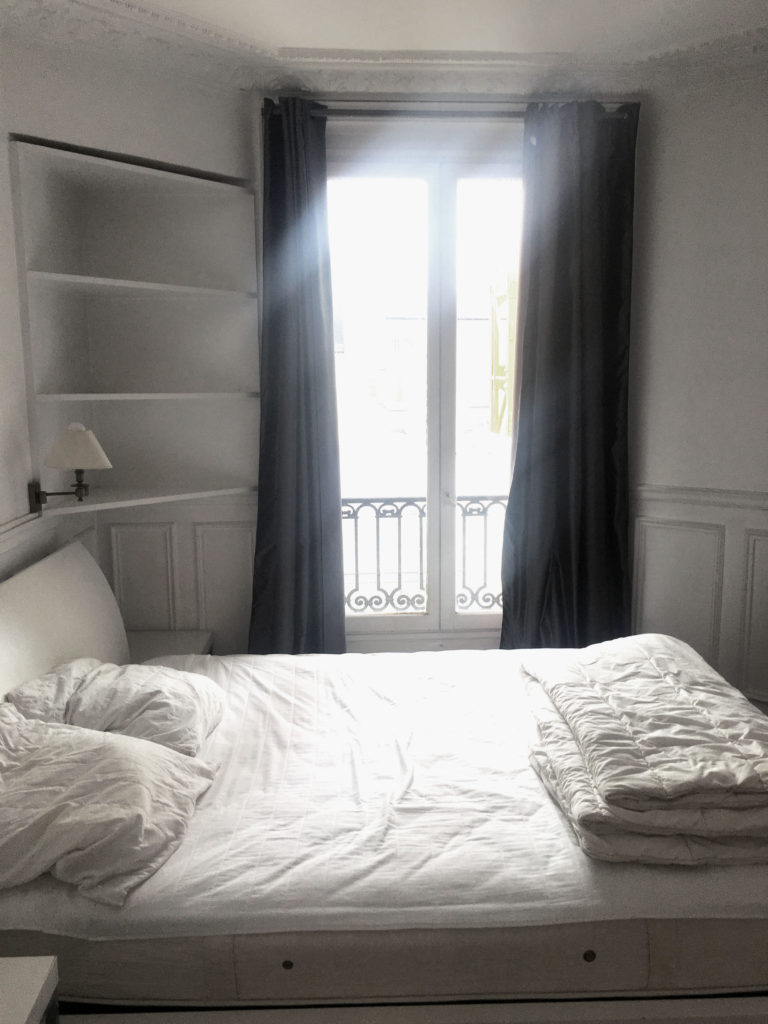 4) Easy access to food.
This was the most important one for me.  I get "hangry" when I don't get food, so easy access to both sit down restaurants and quick bites near our AirBnB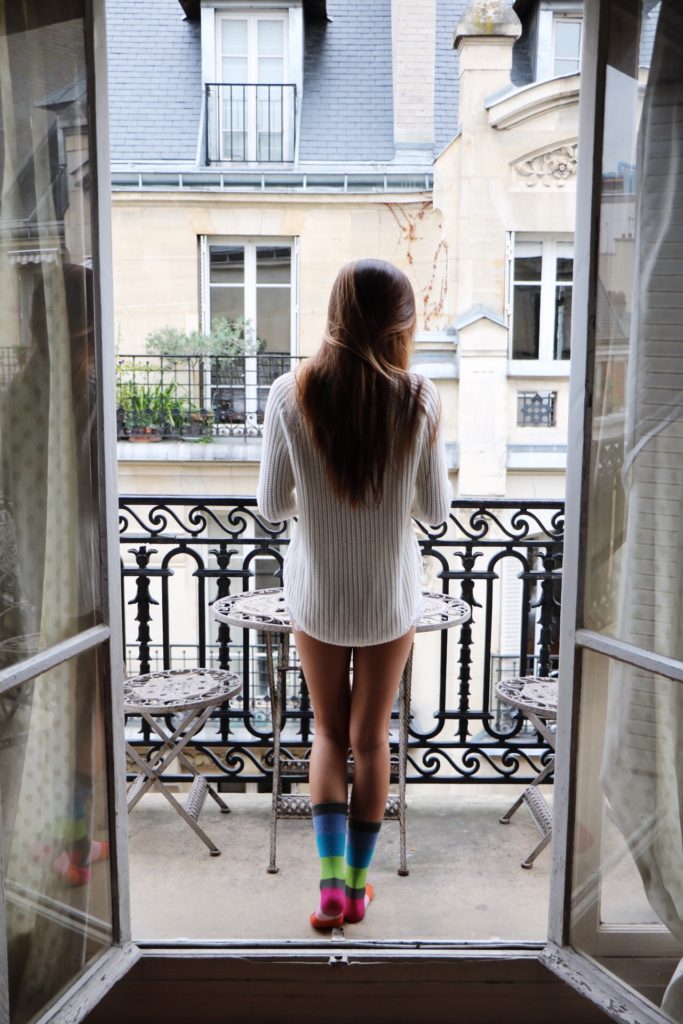 What are some of your AirBnB stories?  Share your tips below!