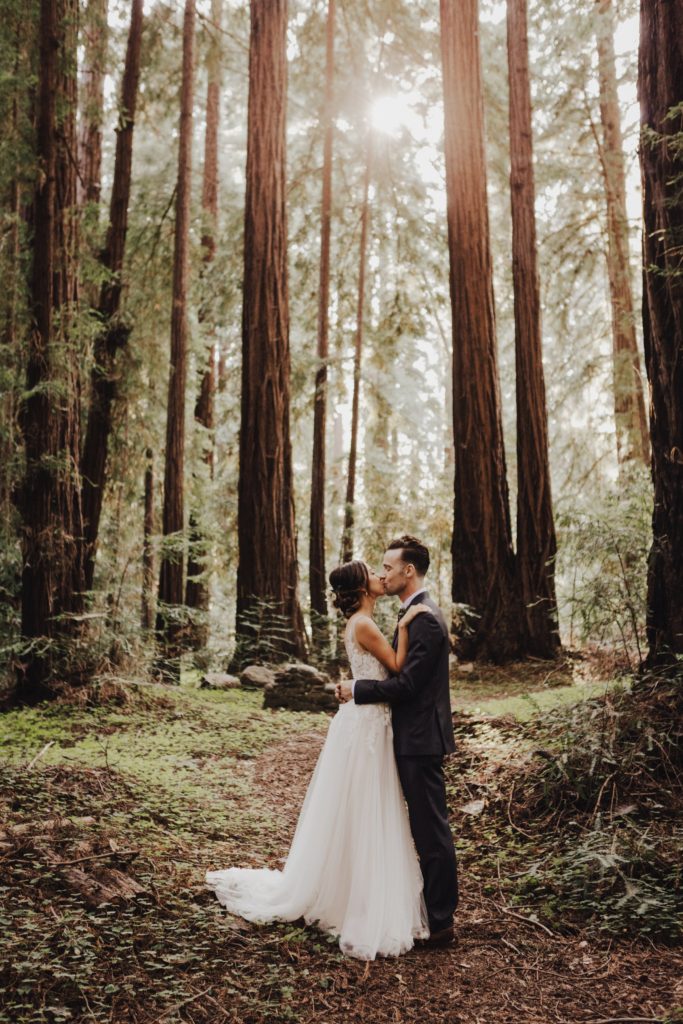 Some of you may or may not know that I got married this past August to the amazing man that I now call husband. We had a small and intimate wedding in the beautiful redwood trees of Big Sur.
A couple of you messaged me asking where my photos were taken on Instagram so I thought I'd share my wedding story for those who are engaged and thinking of getting married in Big Sur, or if you are considering a smaller celebration with immediate family members.
My now husband and I began wedding planning with a larger guest list in mind, but trying to find a venue in Big Sur that accommodated more than 50 people, was difficult. Brian and I both run our clothing business (Bone Black LA) while working a full time job, so we had limited time in our schedule for wedding planning. As an attempt to minimize stress, we decided to cut our guest list down to 16 of our immediate family and closest childhood friends. I come from a large conservative Asian family, so it definitely took a lot of explaining and saying no… Honestly, I still don't think they understand why we chose to have such a small wedding… outside… in the woods.
Why did we choose Big Sur?
1. It's one of the most beautiful places I have ever been and has 3 of my favorite things; beaches, hikes with stunning views, and majestic Red Wood trees.
2. Brian and I both wanted an outdoor wedding, however he didn't want to be out in the sun. What could be better than the shady areas provided by the Red Wood trees?
3. We wanted a destination wedding but didn't want to travel too far from Los Angeles.
4. Most of our family and friends who attended our wedding were from out of town so it didn't make too much of a difference of what part of California they were flying into. I have to thank all our family and friends who celebrated with us in Big Sur. It meant the world much to us! We know it was a lot of traveling especially for those who drove back to Los Angeles with us for our reception the following weekend.
We found our original ceremony location (I say original location because there was a change and will provide details later) on a hike the year before. It was the perfect spot surrounded by redwood trees and knew then and there that we wanted to get married in Big Sur. Anyone who has planned a destination wedding knows how difficult it is. We wanted to use local artists and vendors in Big Sur. My biggest recommendation when planning a destination wedding is do research and pick a team of people you trust and share your vision. Allowing your vendors to do what they do best will cut down stress of planning and second guessing on things that you cannot control.
Now back to my comment on our original ceremony location…
This past summer was a hot one in California with many wild fires broke out all over the state. The week of my wedding, I received an email from our event coordinator informing us; due to the Sobernes Fire and park closures, they had to cancel our event. I can't begin to describe how I felt when I received the news. I'm pretty sure I screamed bloody murder and went into shock. It was an act of God that didn't cross my mind and it was completely out of my control. With only 3 days left till my wedding the only option was call the vendors. I was amazed by the hospitality of everyone in Big Sur, and with their help and flexibility, we were able to move our ceremony location last minute.
In conclusion, I am so happy that we had a small wedding. Brian and I actually had the time to enjoy each other and our families. Not to mention moving 100+ people would have been so much more difficult. It was still stressful and still forgot to eat all day, but having our loved ones and the most helpful team of vendors made everything perfect. I can't thank everyone enough for making that day one of the most memorable days of my life.
Now, please enjoy these gorgeous photos taken by Evynn Levalley. I have also included a couple shots taken by yours truly of our reception at Big Sur Bakery.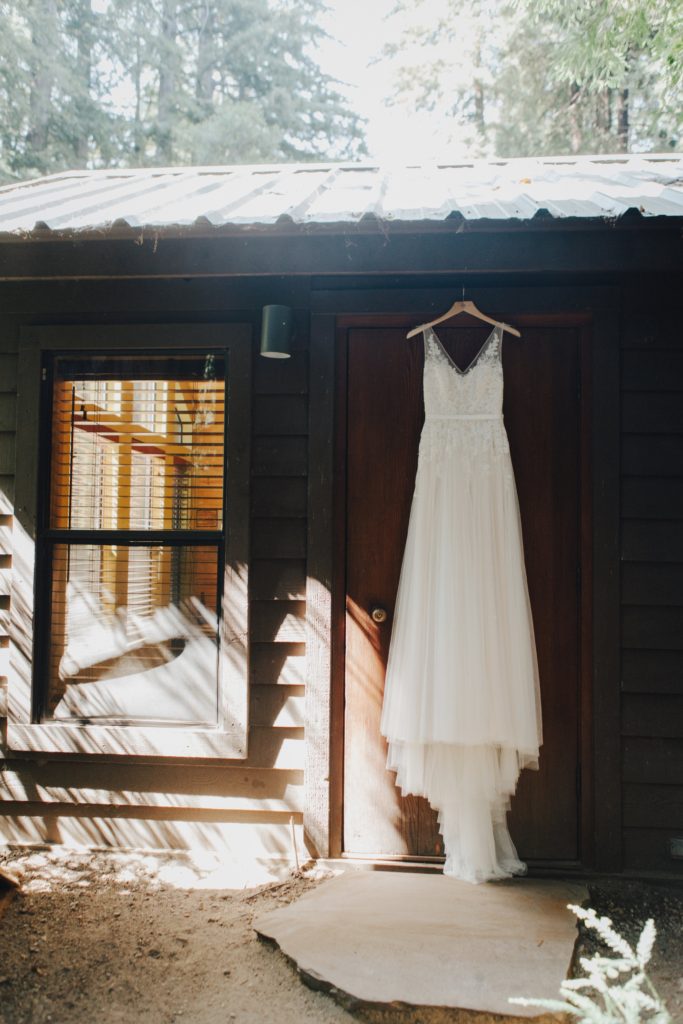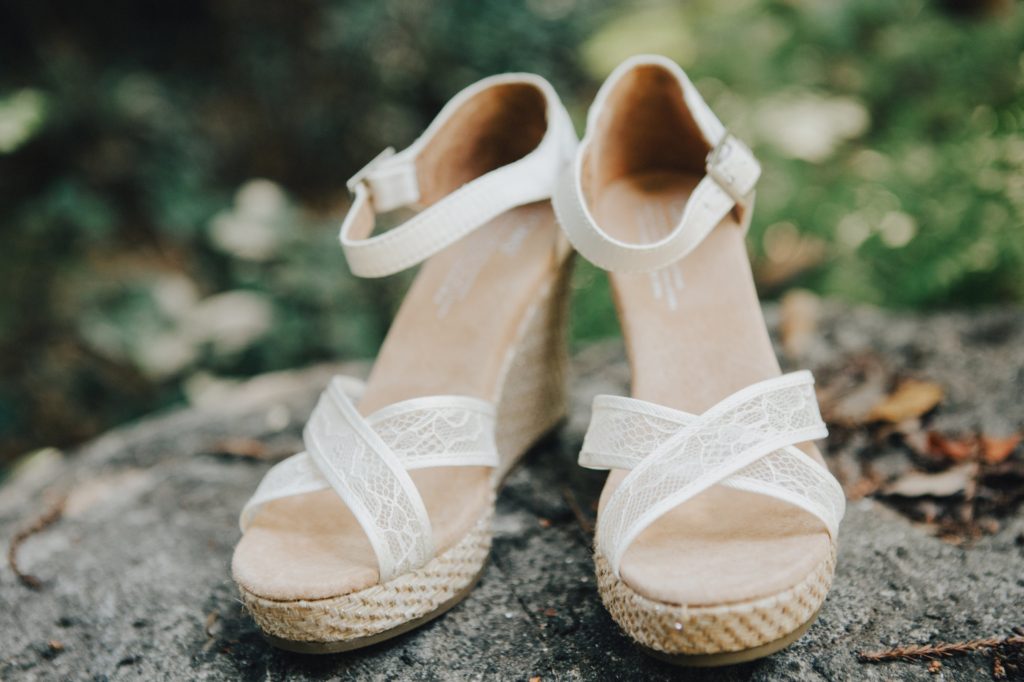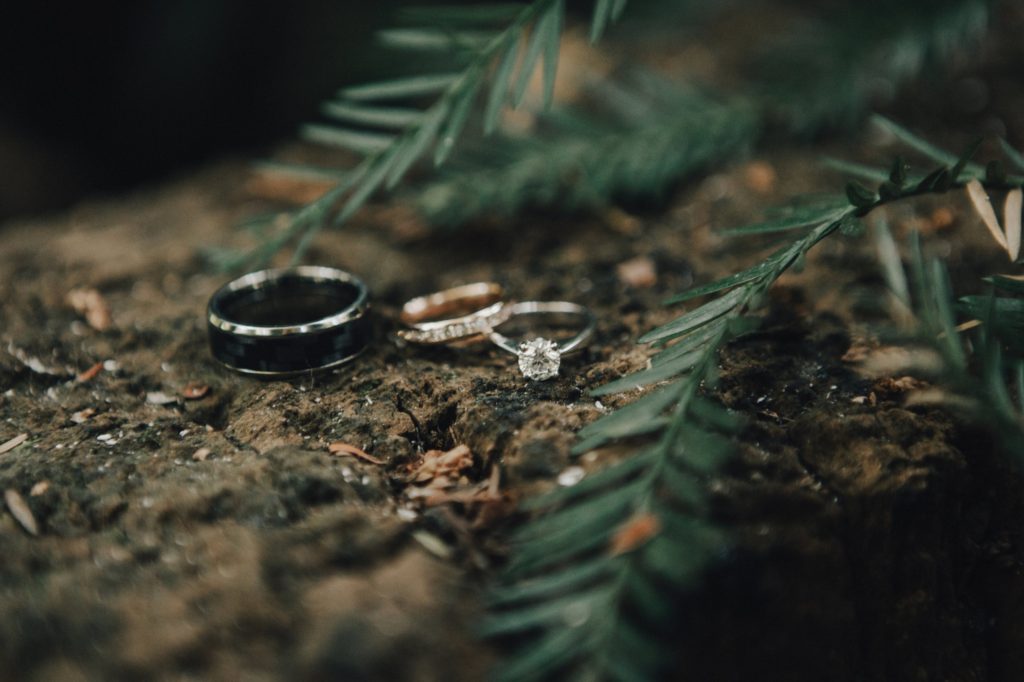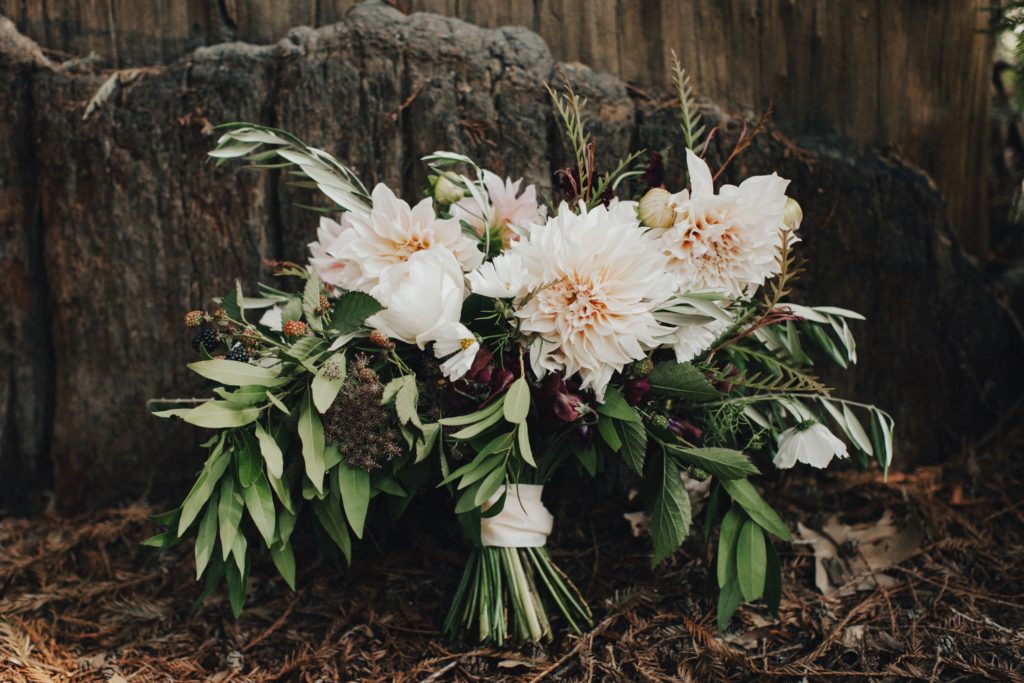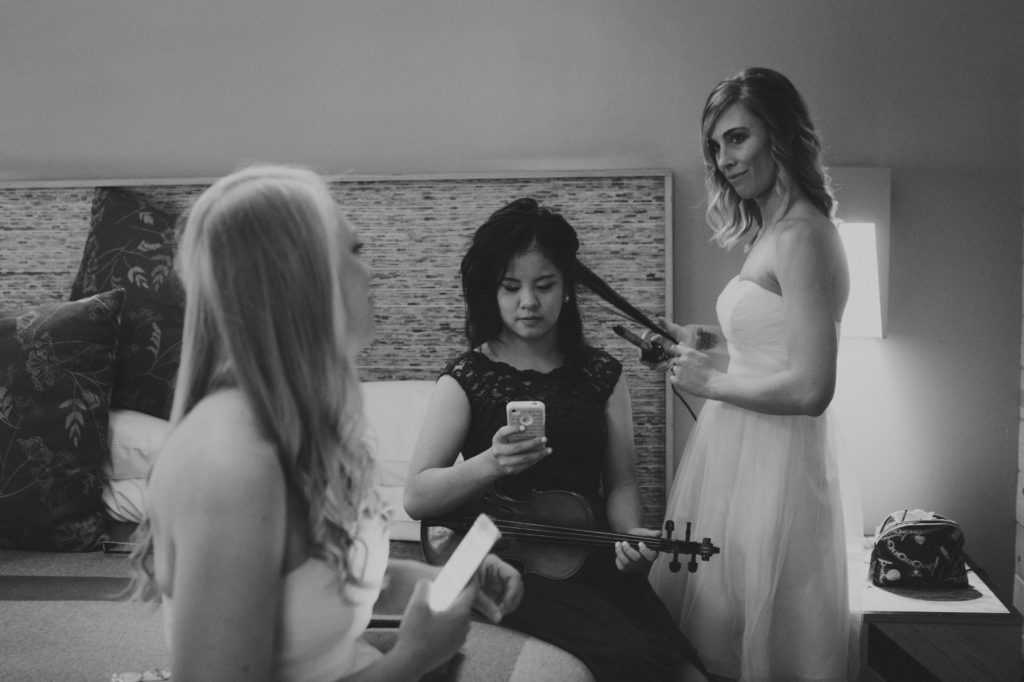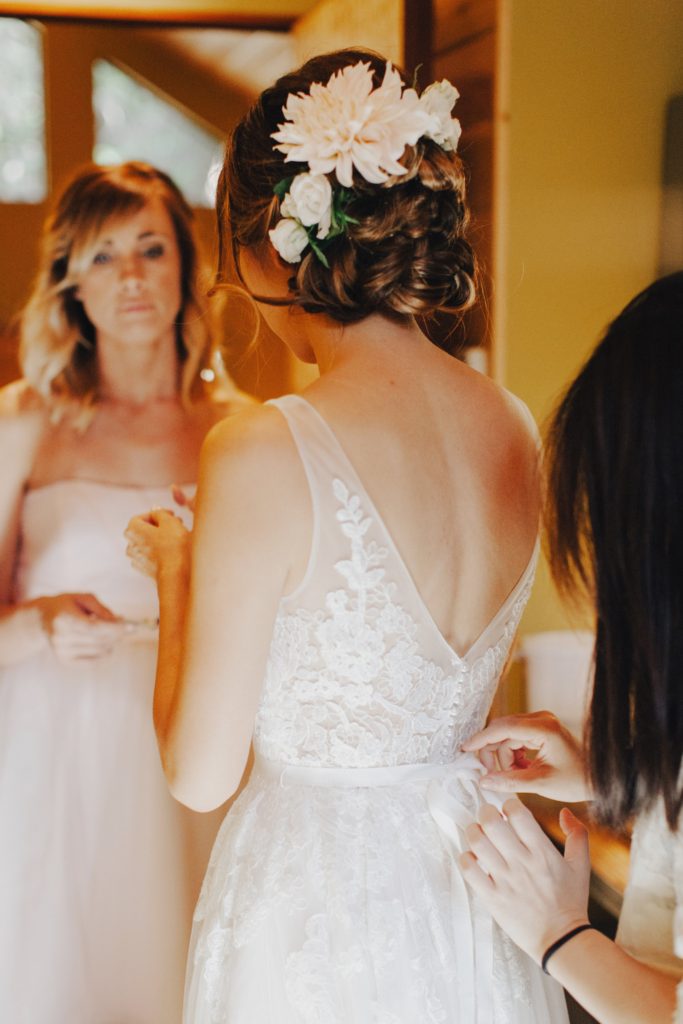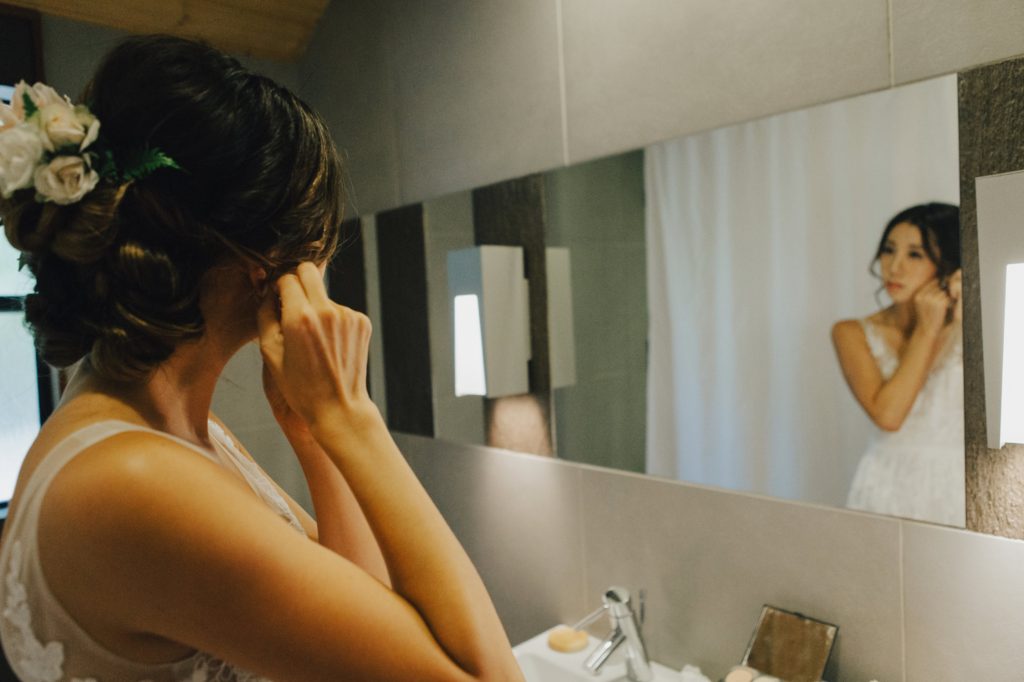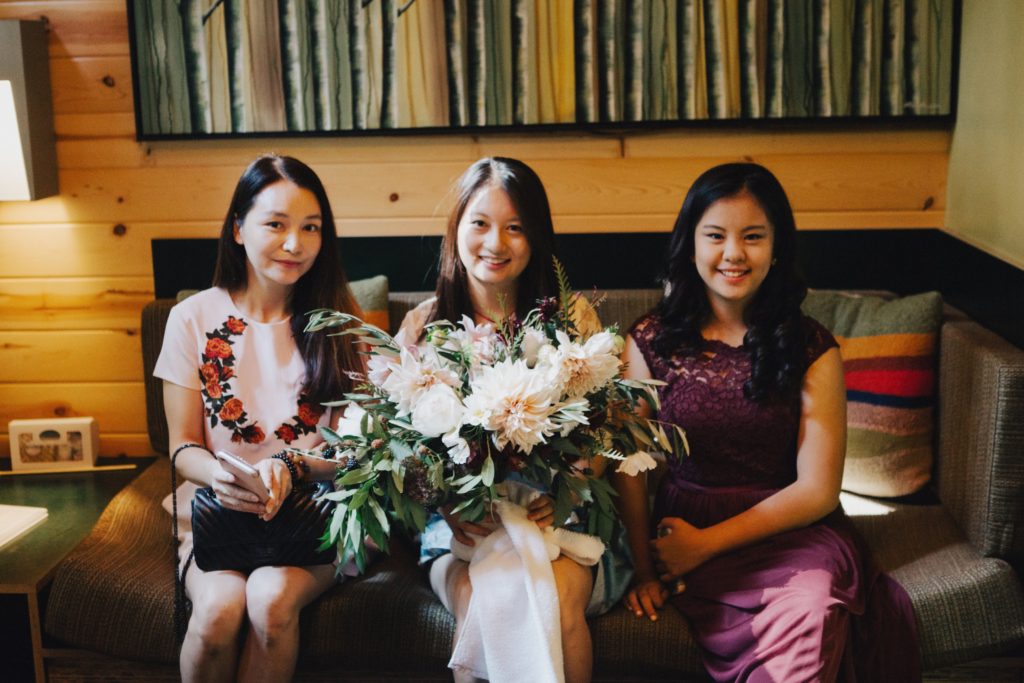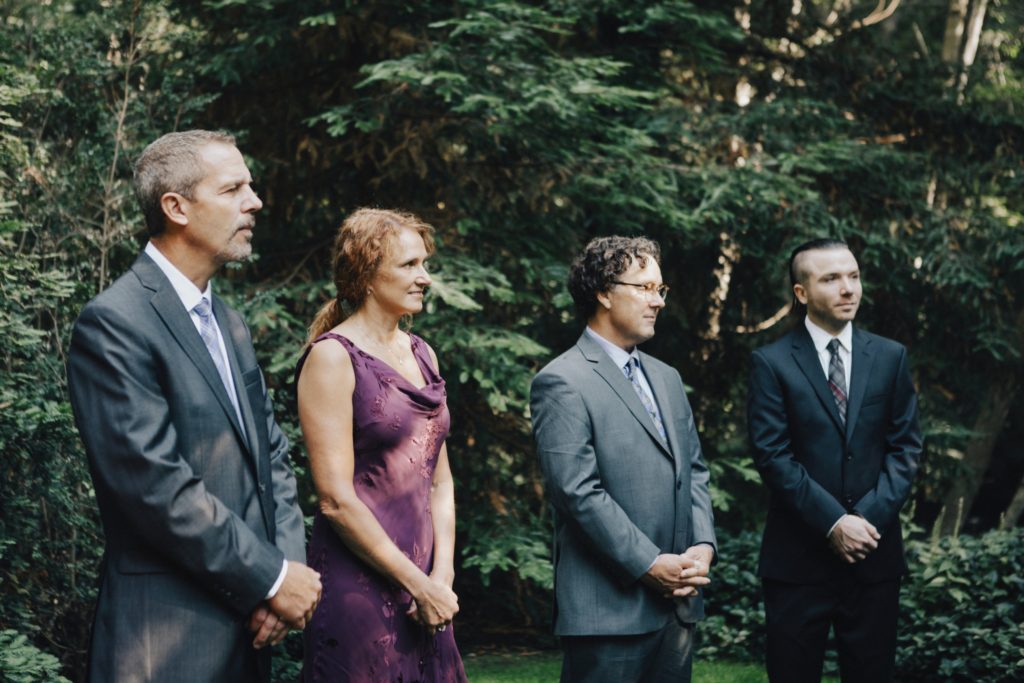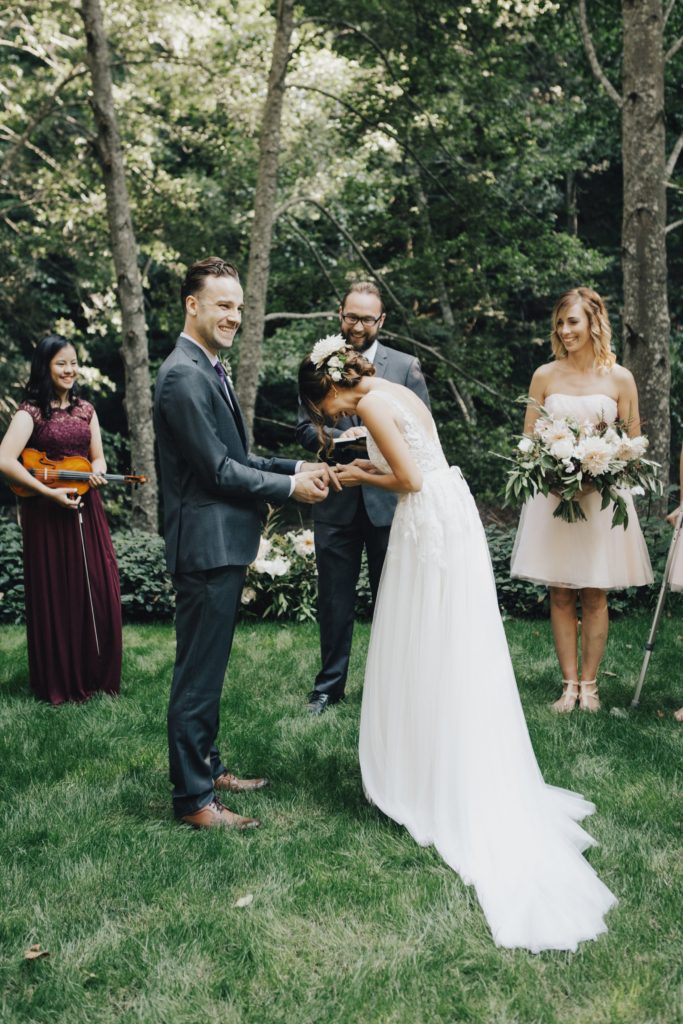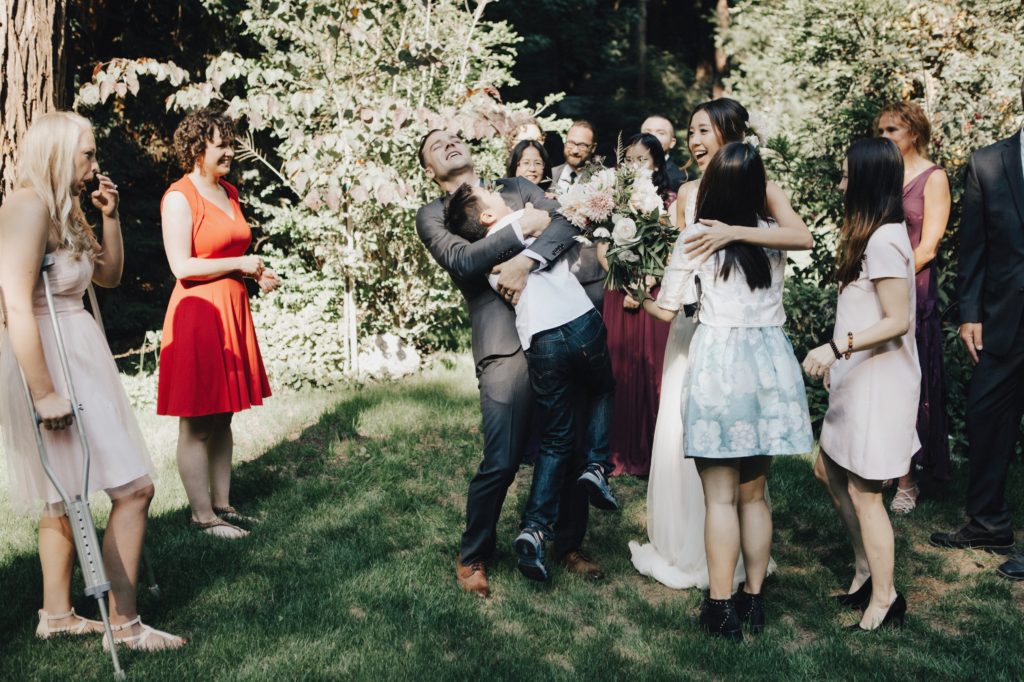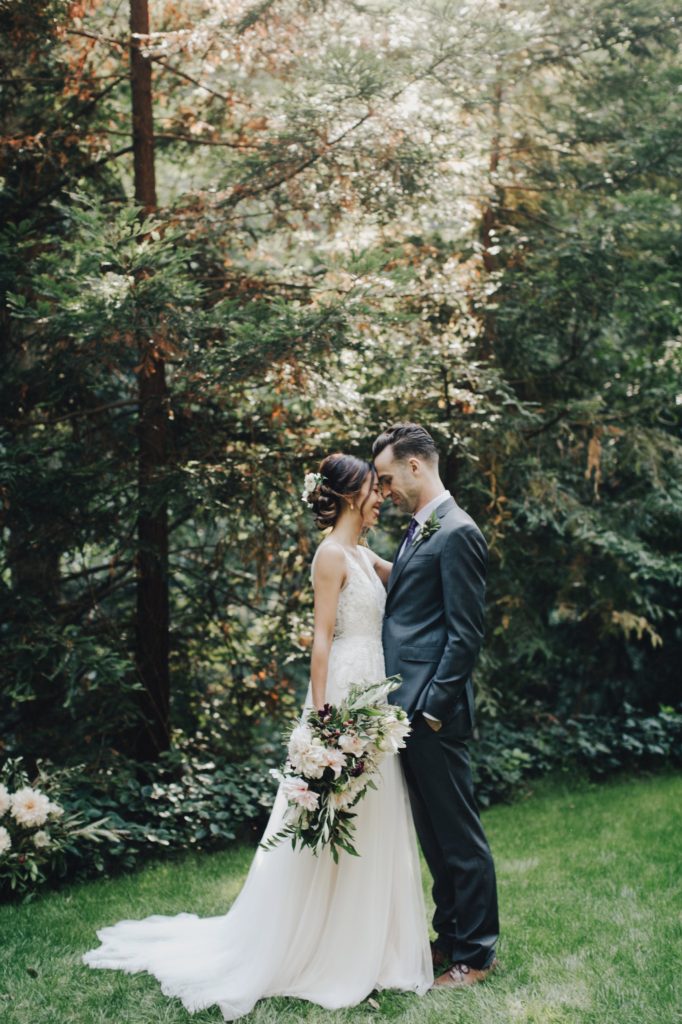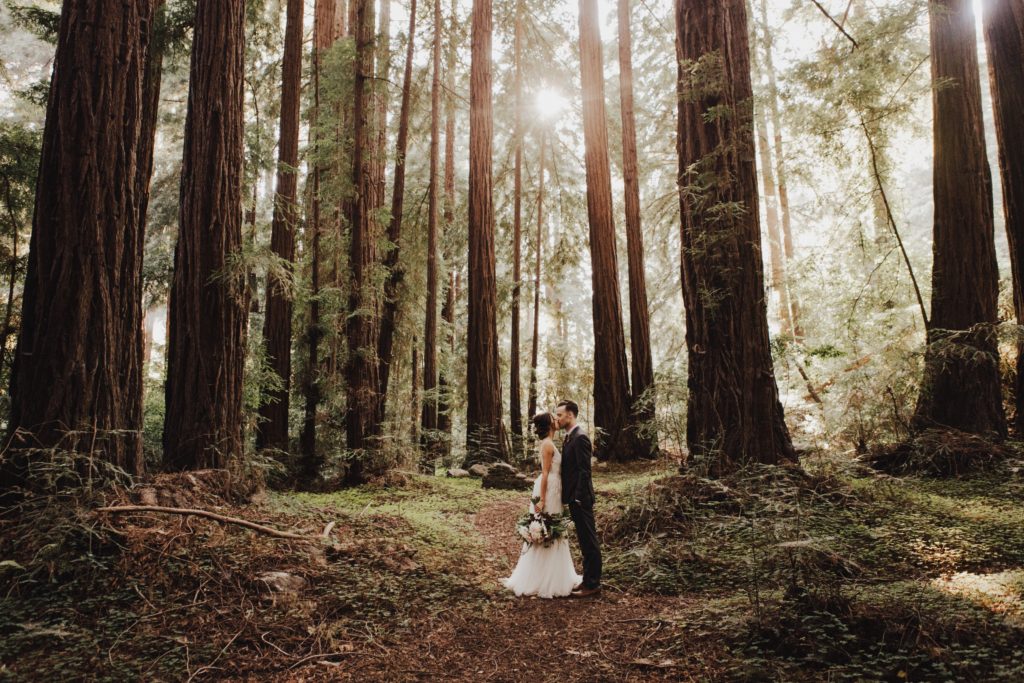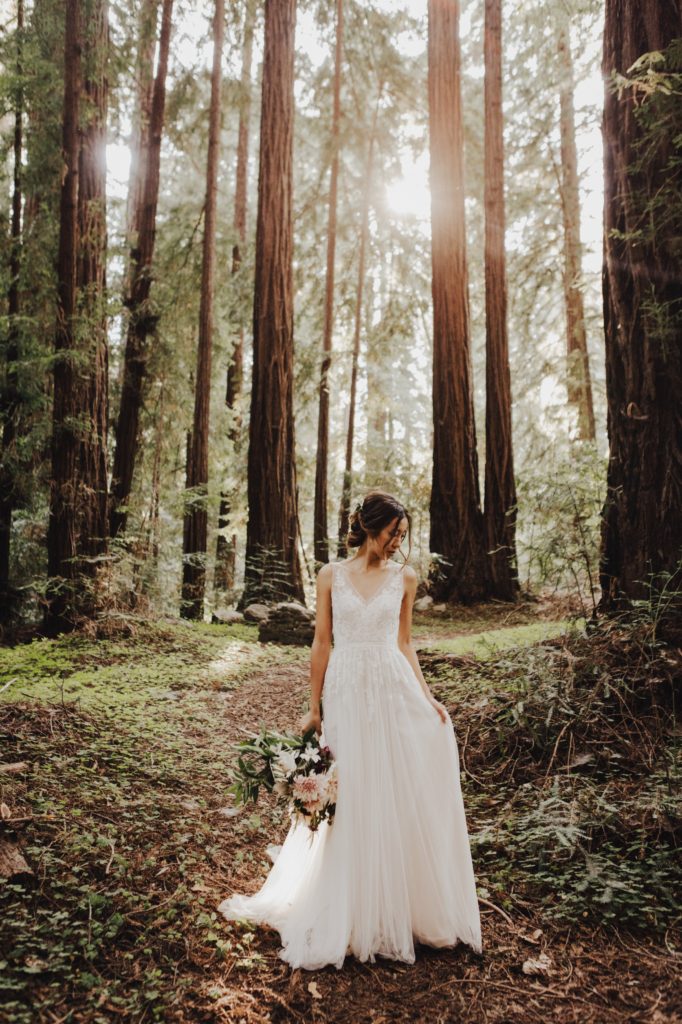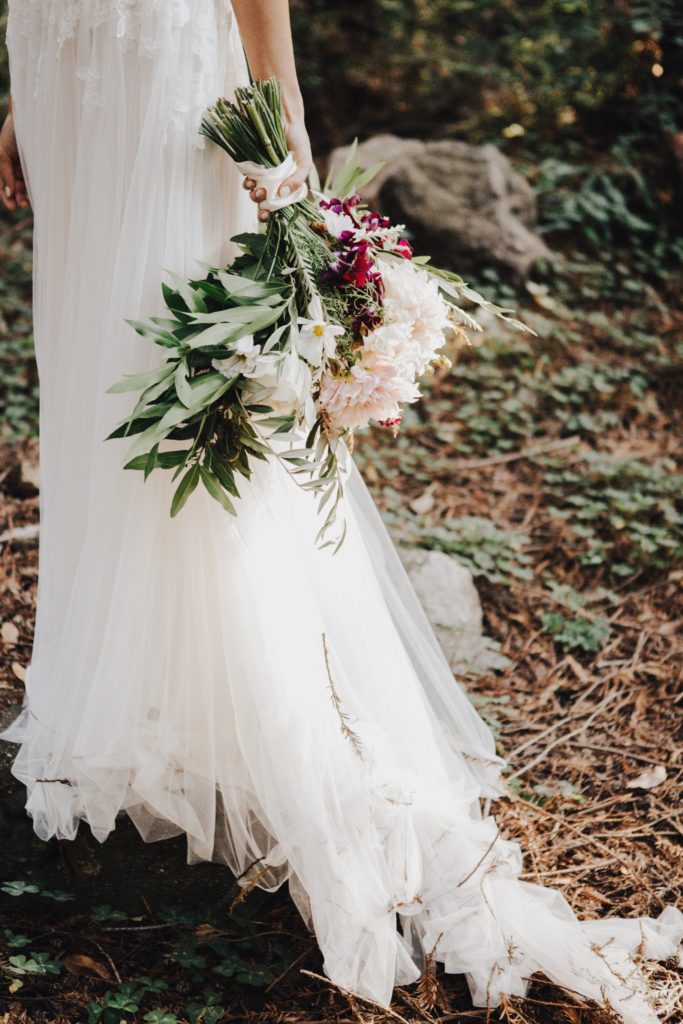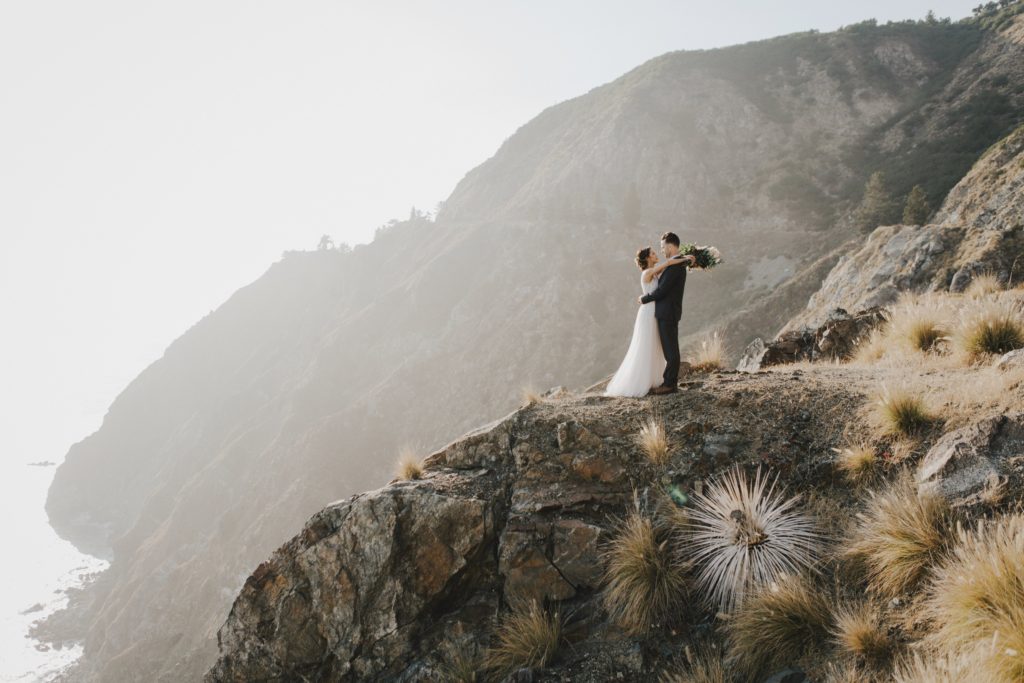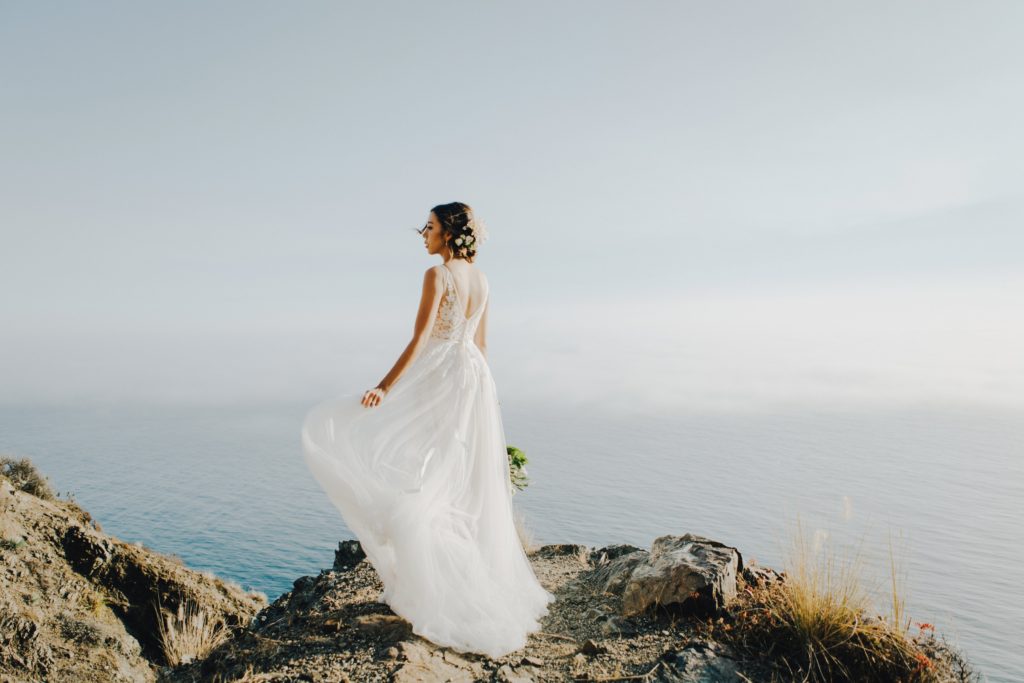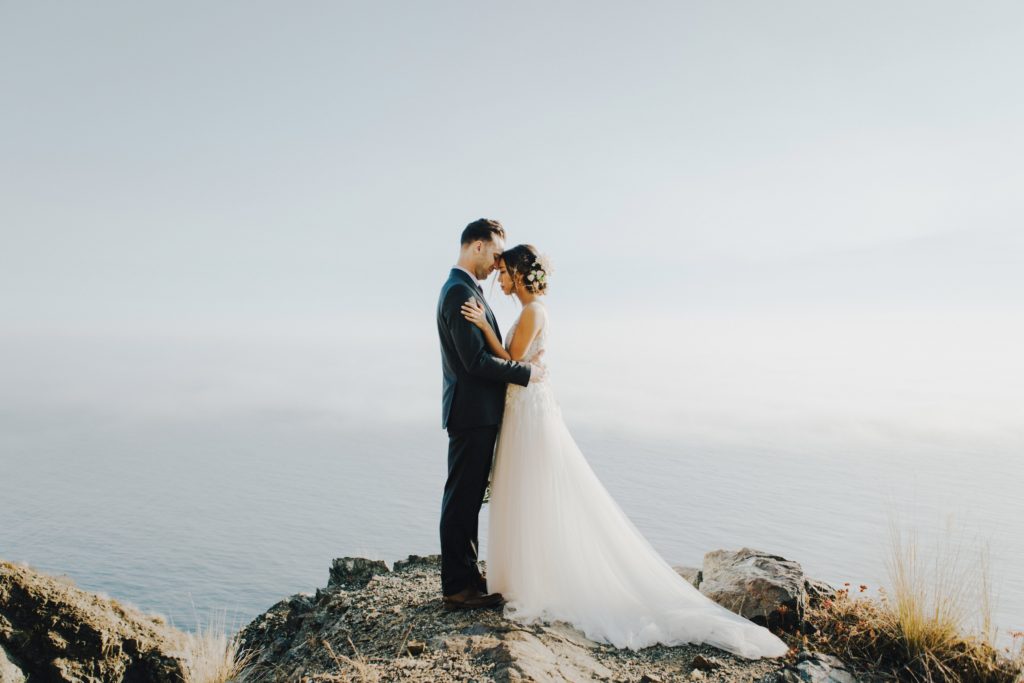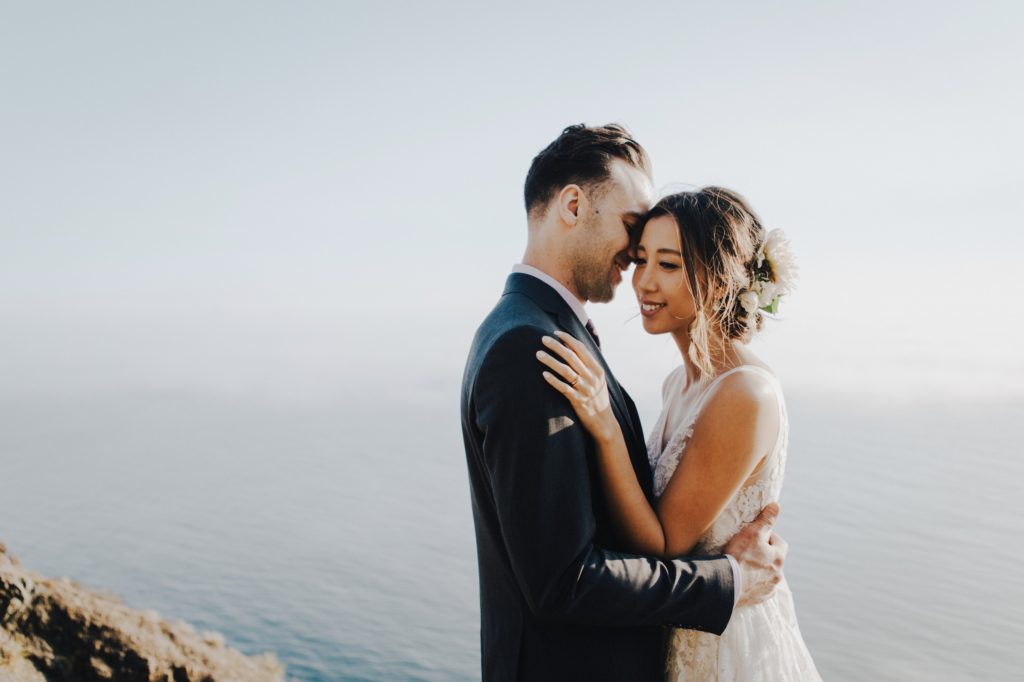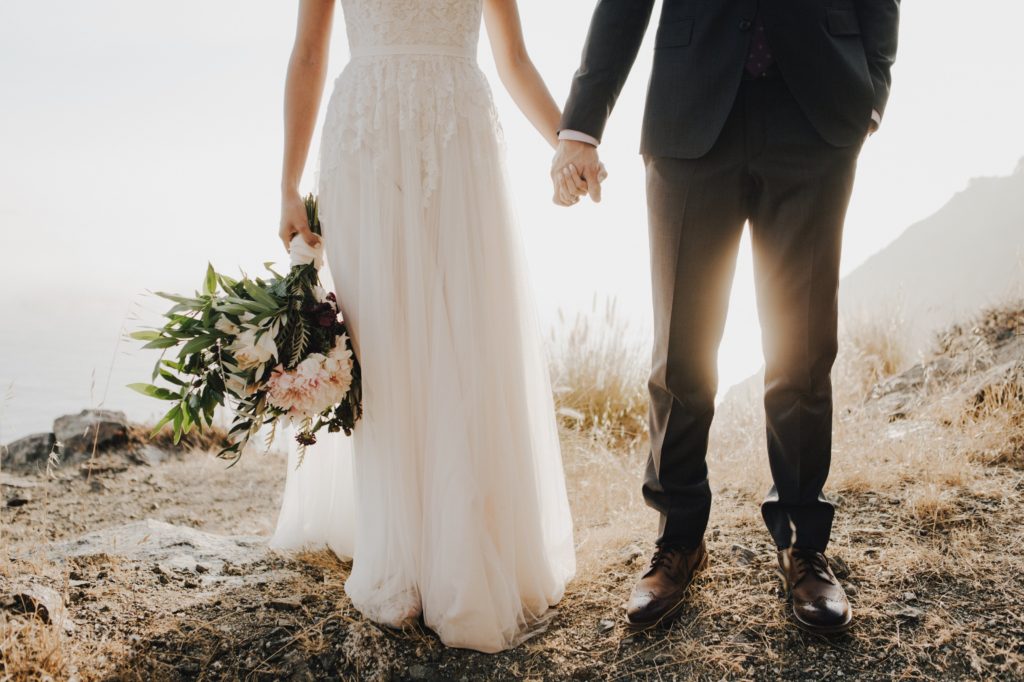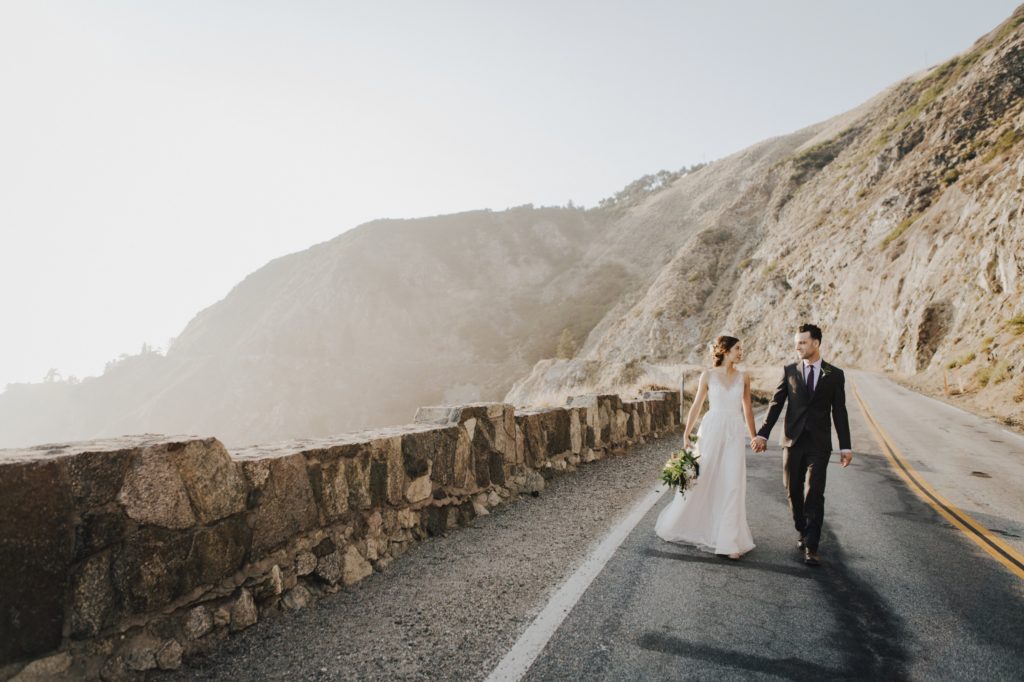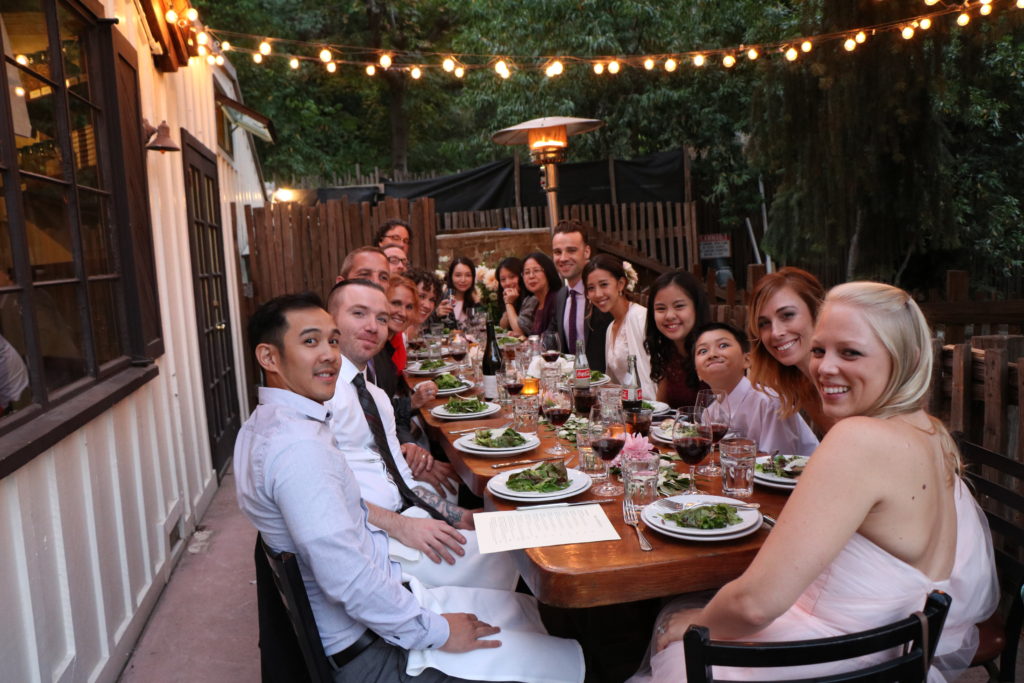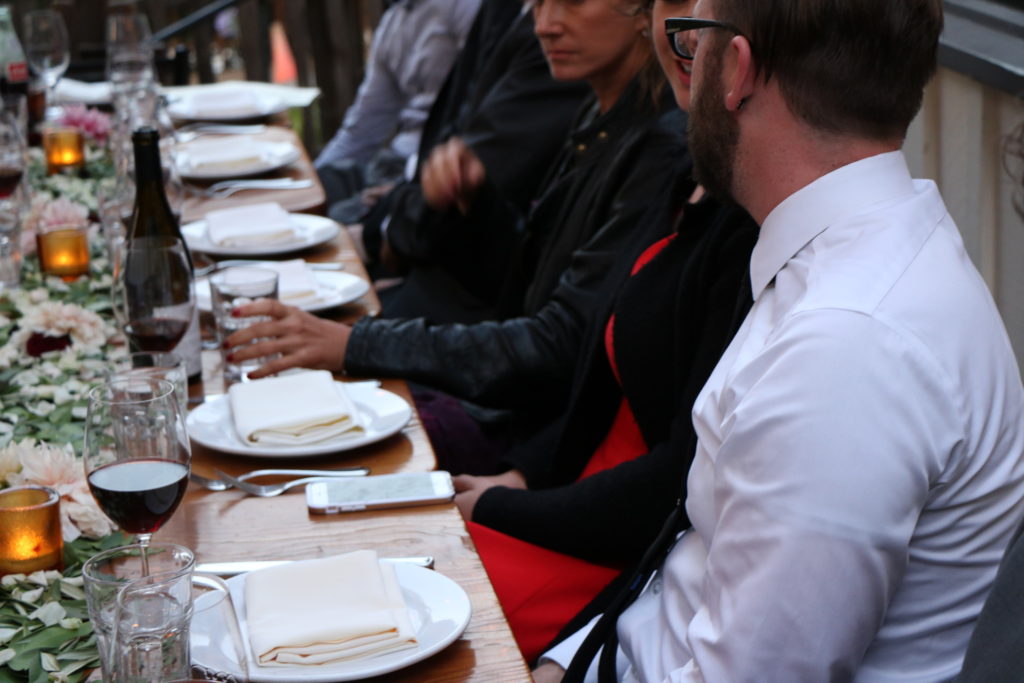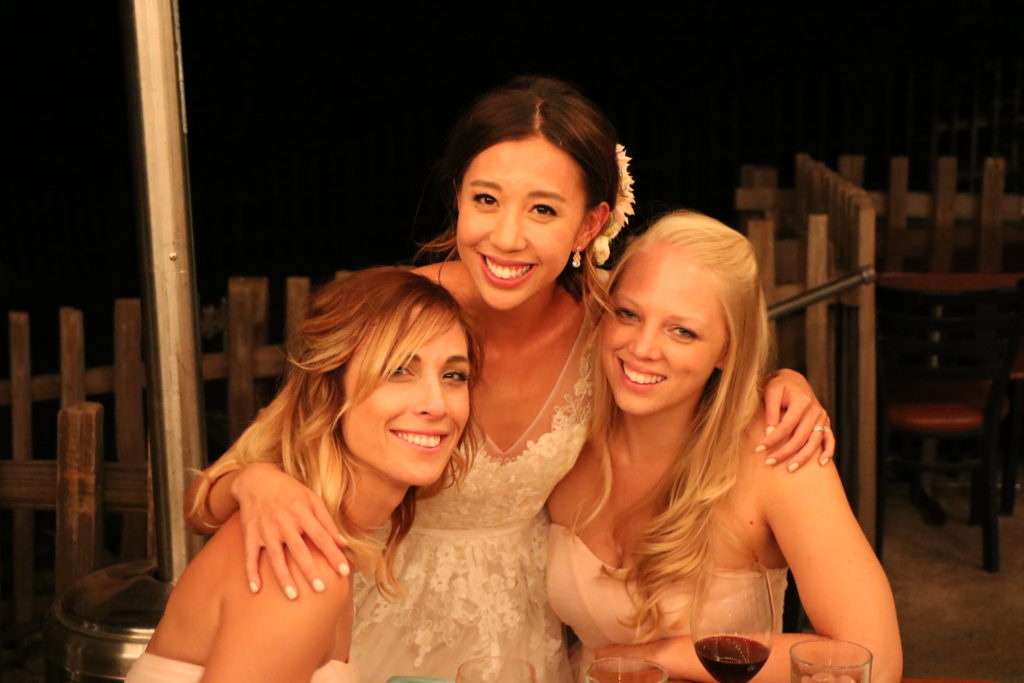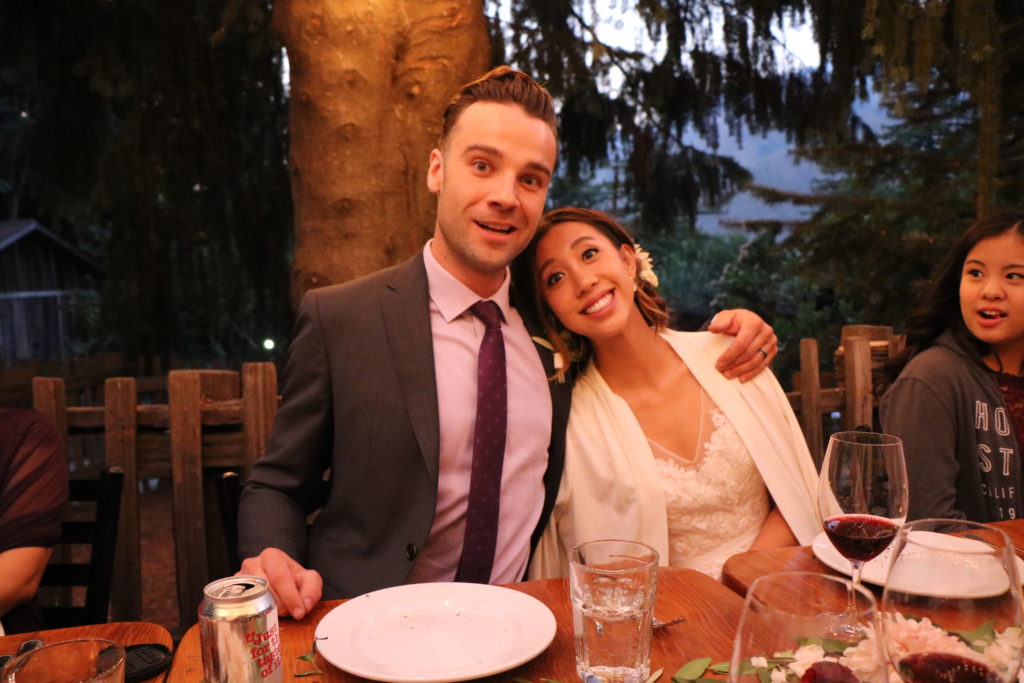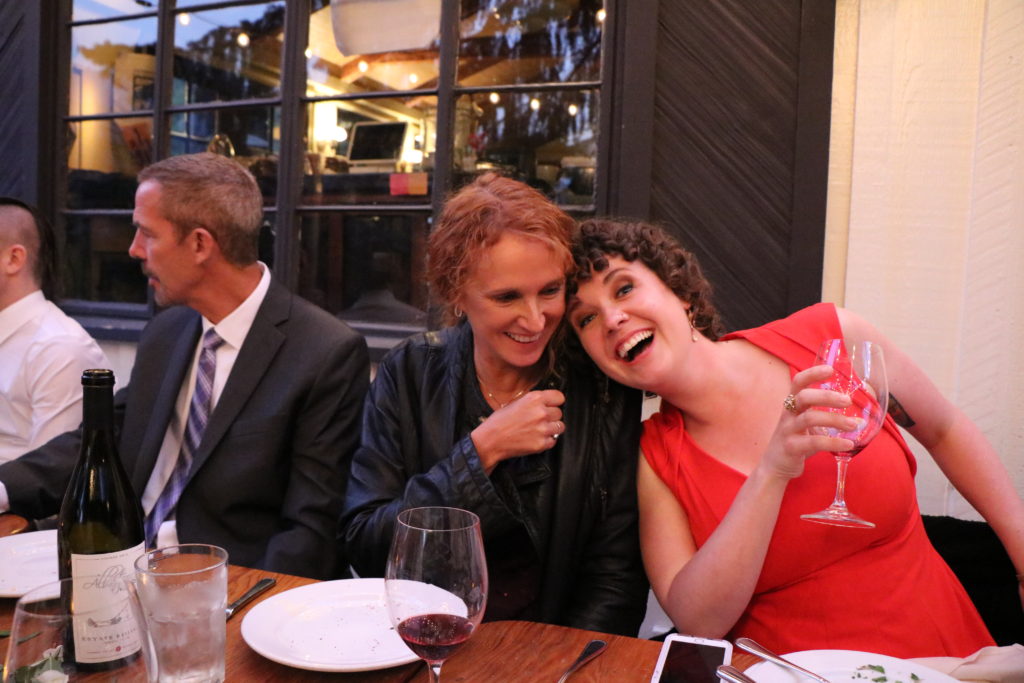 Florals and Hair Piece: Burst + Bloom
Photography: Evynn LeValley
Ceremony Site: Glen Oaks Big Sur
Reception Site: Big Sur Bakery
Groom Suit: Ted Baker
Bridal Dress: BHLDN
Shoes: TOMS
Hair: Gwendolyn Beauregard at La Coiffure Salon
Makeup: Yours Truly (yes I did my own makeup), taught by Chiali Meng