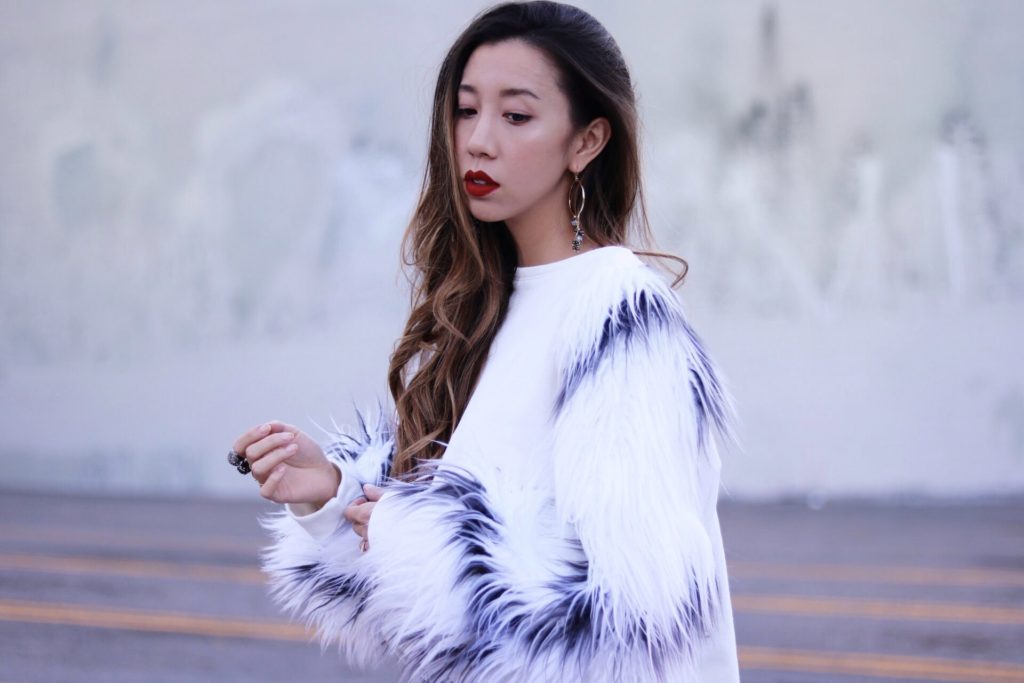 It's NYE and I am sharing my last post of the year.
2017 has been bitter sweet and full of new beginnings and finding myself.
I quit my stable job in fashion marketing and started a new career in Real Estate this year.  Starting a new career is always difficult, but going from making good money to making almost nothing and solely depending on my savings to survive was downright terrifying.  Even with that fear, I still had to take the leap because it was something that I have always wanted to do.
So cheers to 2018 my friends.  I am excited to share with you my new journey, and hopefully more posts about all my new Real Estate agent attire 🙂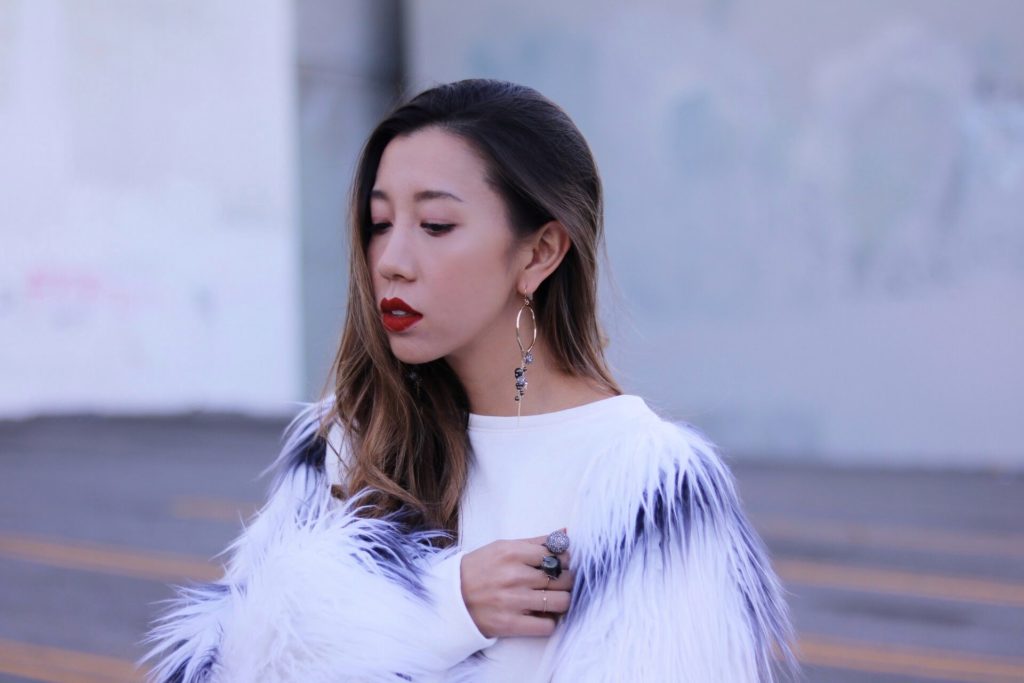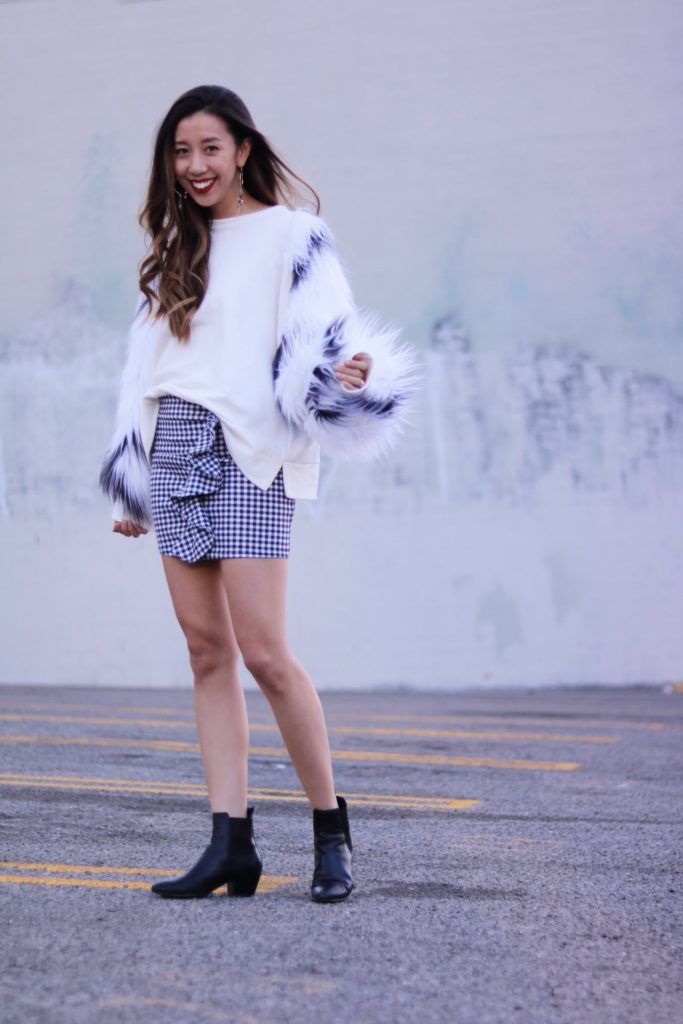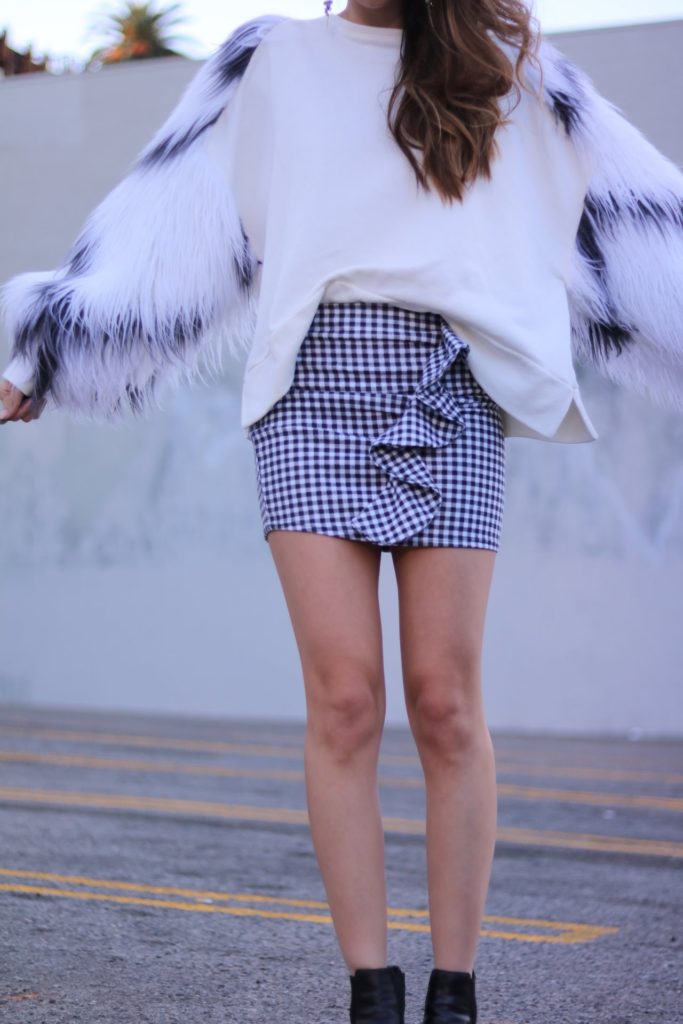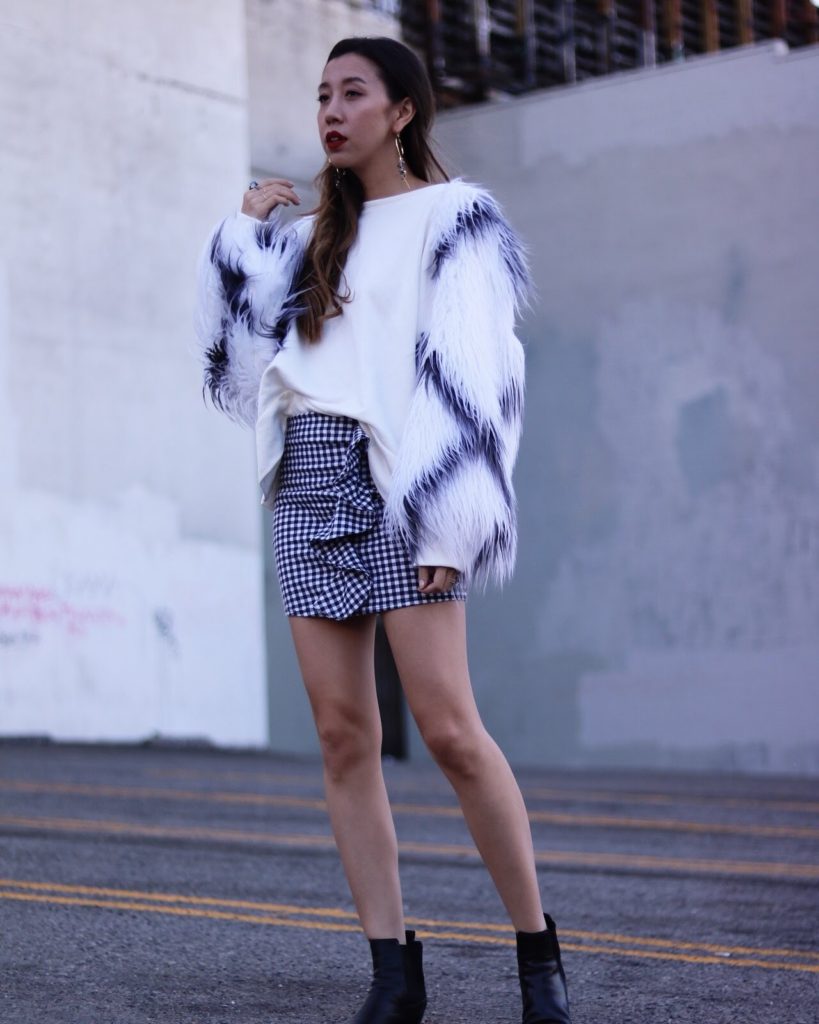 WEARING:
Zara Sweatshirt
Pretty Little Thing Skirt
Rag & Bone Booties
Alexis Bittar Jewelry