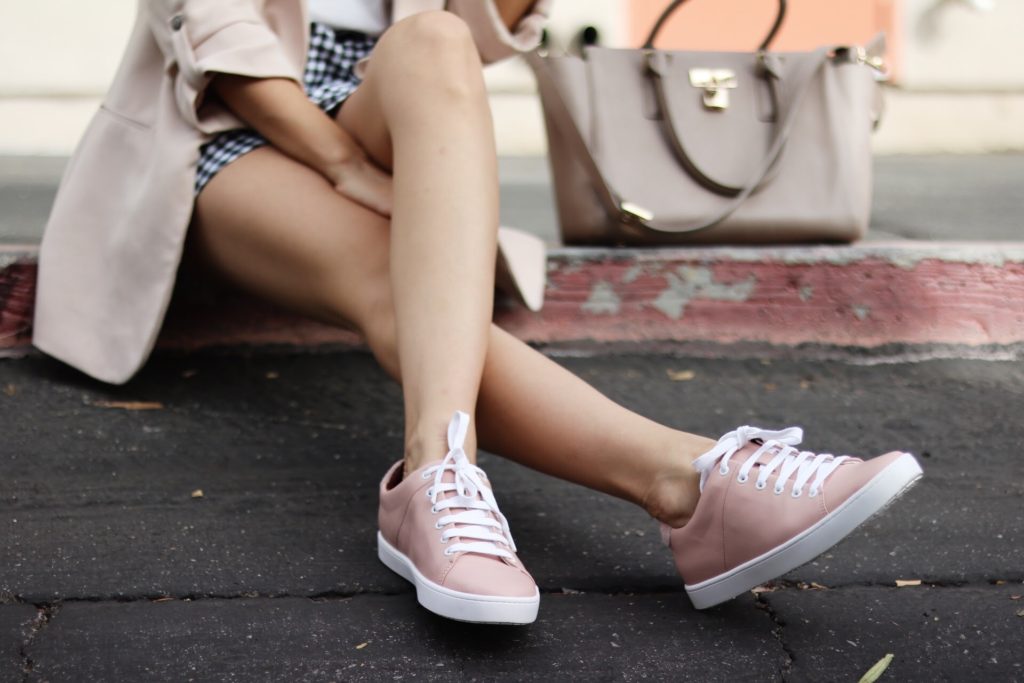 Everyone is unique so why shouldn't our shoes be as well?
A comfy yet chic shoe is what every girl wants, but for a girl who knows exactly what she wants it can be quite difficult to find the "perfect" shoe.   I was thrilled when I came across Shoes of Prey and caught a glimpse of their beautiful selection of shoes that are customizable. From style of shoe to colors and materials the options are endless.
I designed and received my first pair of custom sneakers from Shoes of Prey and I must say they are one of the comfiest sneakers I own. Can't wait to try out the other styles!