4 days in Mexico with a group of my lovely ladies was barely enough time to explore the area and relax. We landed in Cozumel airport and took the ferry to Playa Del Carmen where we stayed at an all inclusive resort called Gran Porto Real for the duration of the trip.  The resort touched the ocean and was conveniently located in walking distance of downtown night life.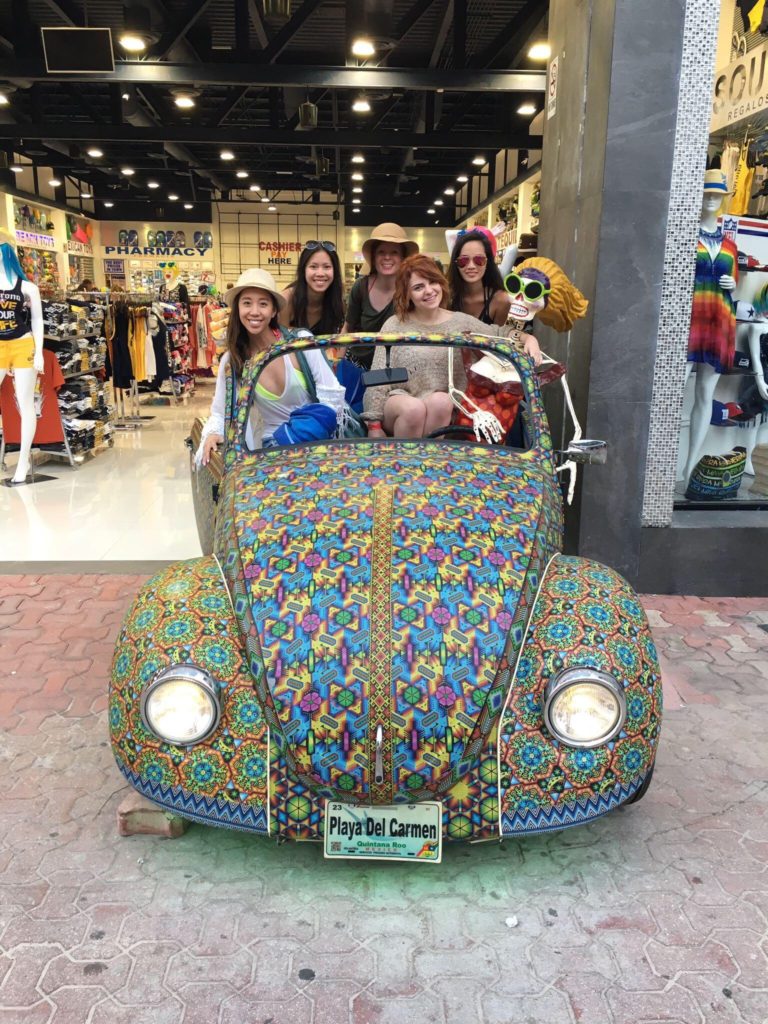 We spent the two days in Tulum exploring the Mayan Ruins, snorkeling in Cenotes and swimming with sea turtles in Akumal.  I decided to not bring my canon with me on this trip, so enjoy these photos taken from my iPhone 🙂
If you like history and culture, a trip to the Mayan ruins is a must.  Plan to spend at least 4 hours there and I would highly suggest taking a boat out to the ocean to see the view and snorkel in the coral reefs.  The water is the perfect temperature and beautifully clear.
There are a plethora of Cenotes around Playa del Carmen and Tulum.  If you are not familiar with Cenotes, they are sinkholes that exposes ground water and have cave like characteristics. We only had time to explore one and decided on Cenote Dos Ojos.  Dos Ojos was a sight to see. Unlike the ocean, the water is quite cold and would suggest wearing a wet suit for this one.  We snorkeled but if you know how to scuba dive, I would highly recommend doing that here. There were plenty of exploring to be done with scuba gear that we were unable to get to.
Swimming with sea turtles in Akumal was incredible. Although we were not allowed to touch them, it was amazing swimming with a creature that may have been 100 years old.
Till next time!