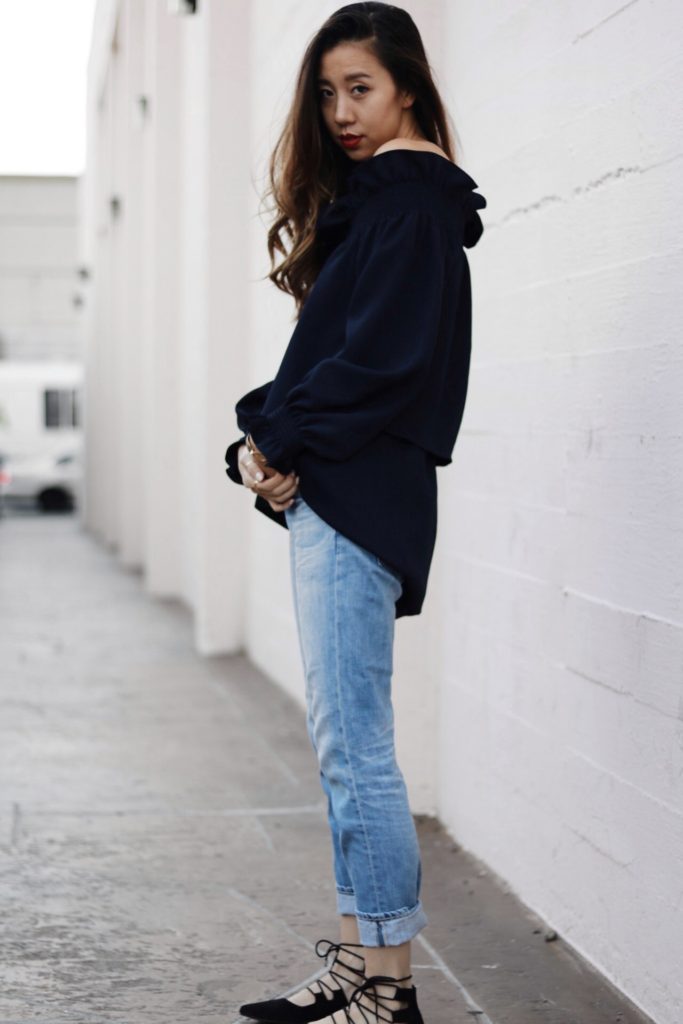 I love wearing dresses, but when it gets too cold I wear them as a top.  This is the best way to get some use from all the gorgeous dresses us ladies invest (my husband hates when I call my shopping purchases an investment, but we can all agree that it is an investment) in during the summer months.
When I speak of winter, I am referring to an LA winter.  Yes, we Angelenos are blessed with beautiful weather, but it does get cold here I promise! So during the colder days in LA, I pair my dresses with jeans.  I wear lighter jeans for a casual look, and a darker jeans for dressier looks.
This dress by Diane Von Furstenberg if a favorite!  The off the shoulder and ruffle detail is just stunning.  Tucking it in, makes it the perfect off the shoulder top.  It has long sleeves, so it works great with colder weather.  When I wear a short sleeved dress, I love to layer it over a warm sweater.
Now for all my friends in colder parts of the world.  How do you style your dresses for the winter?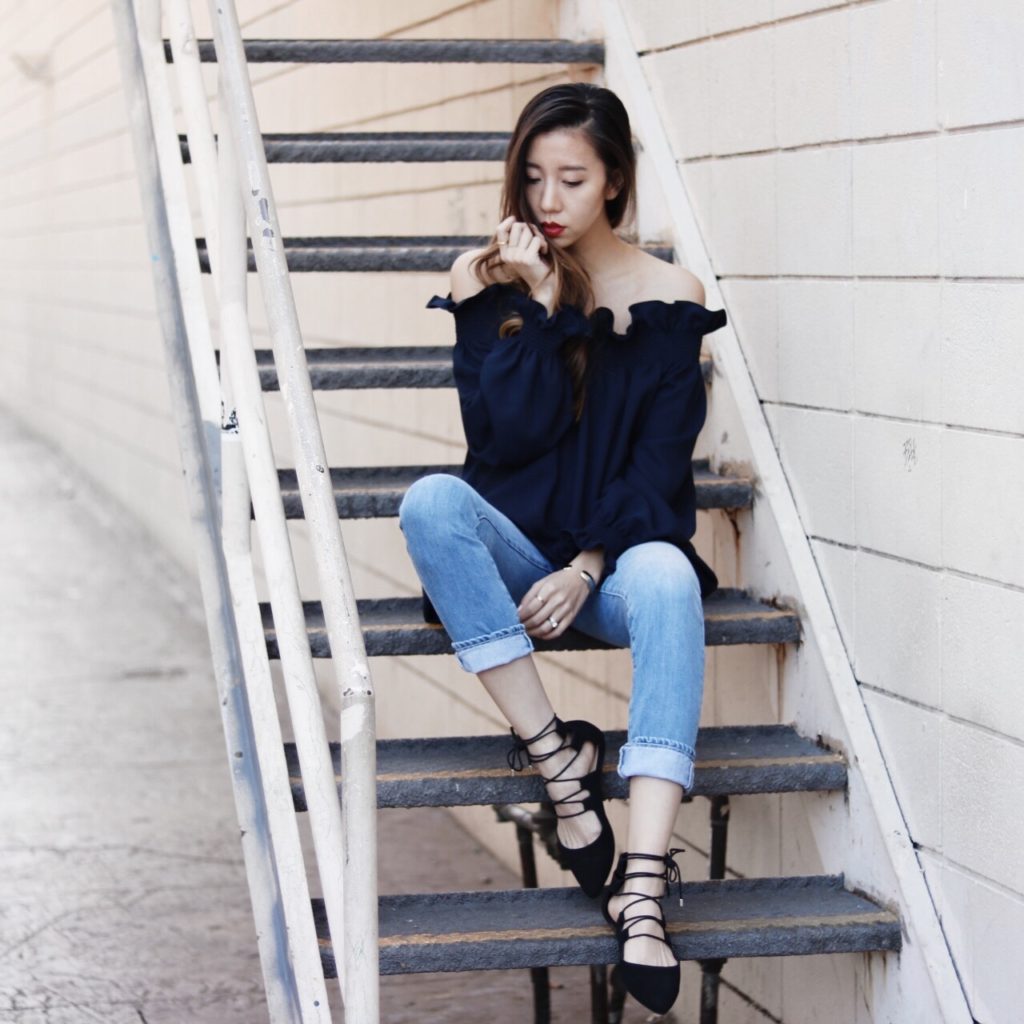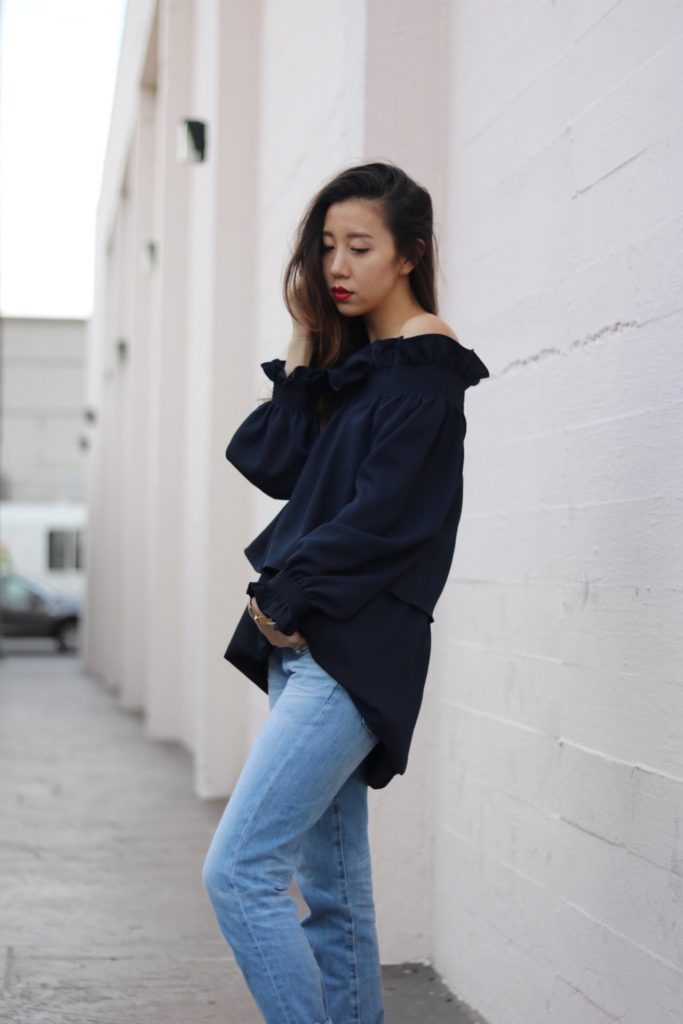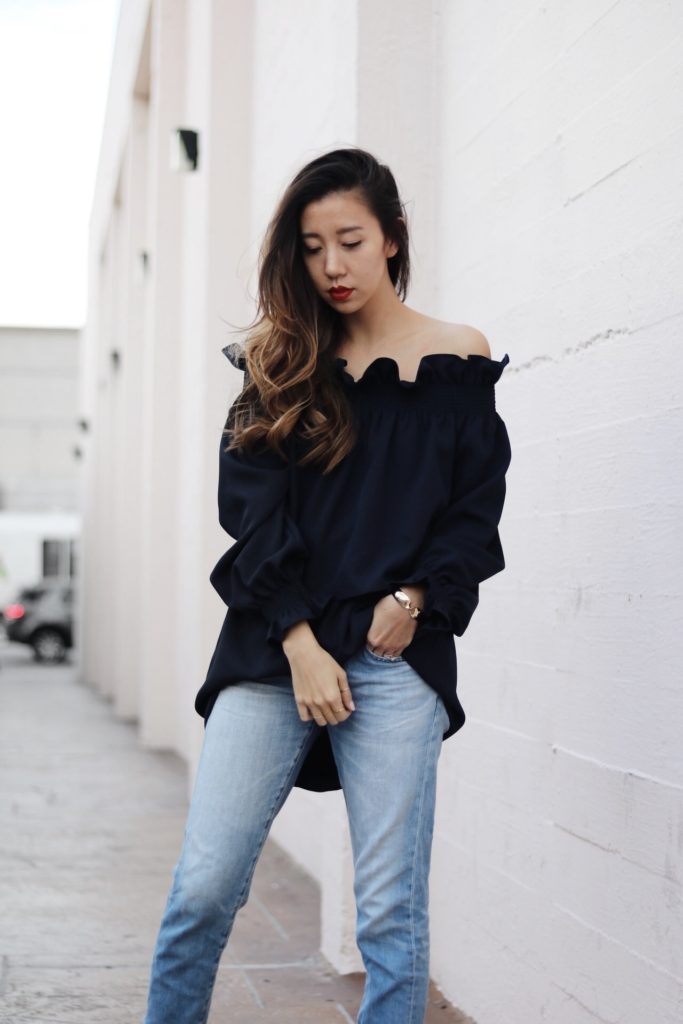 WEARING:
AG Jeans
Dress by Diane Von Furstenberg