First of all, to all my Instagram folks.. I'm not really moving to Australia (I wish).. HAPPY APRIL FOOLS! hehe. Now.. onward to the blog post of the day.
Every girl needs a default outfit that is versatile for days where there's just not enough time to plan out every detail of your look. This tends to be the case for me almost every Monday.
My go to:
Comfy Jeans- Perfect for those busy days with lots of moving around. It is best to be prepared.
White Tee- It's classic, and relaxed but can be easily dressed up when you need to.
Light Blazer- For those days when it's hot outside, but have a freezer for an office. It is also the perfect piece that transforms your casual look to looking like you're one professional chick.
"Grab and Go" Jewelry- I love the layered look, but don't always want to pick out which pieces go well together for that day. So I have my go to pre-layered necklace. My current favorite is my Gehati Layered Necklace. I am always a sucker for handmade jewelry. This one is made with love by jewelry designer Diamond Downs. I will have a link to her shop below.
Wedges- I avoid wearing tiny 6 inch heels as much as possible. I just can't walk in them, so I always choose wedges for my day to day look. I feel high heel classy without breaking my neck.
What is YOUR default outfit?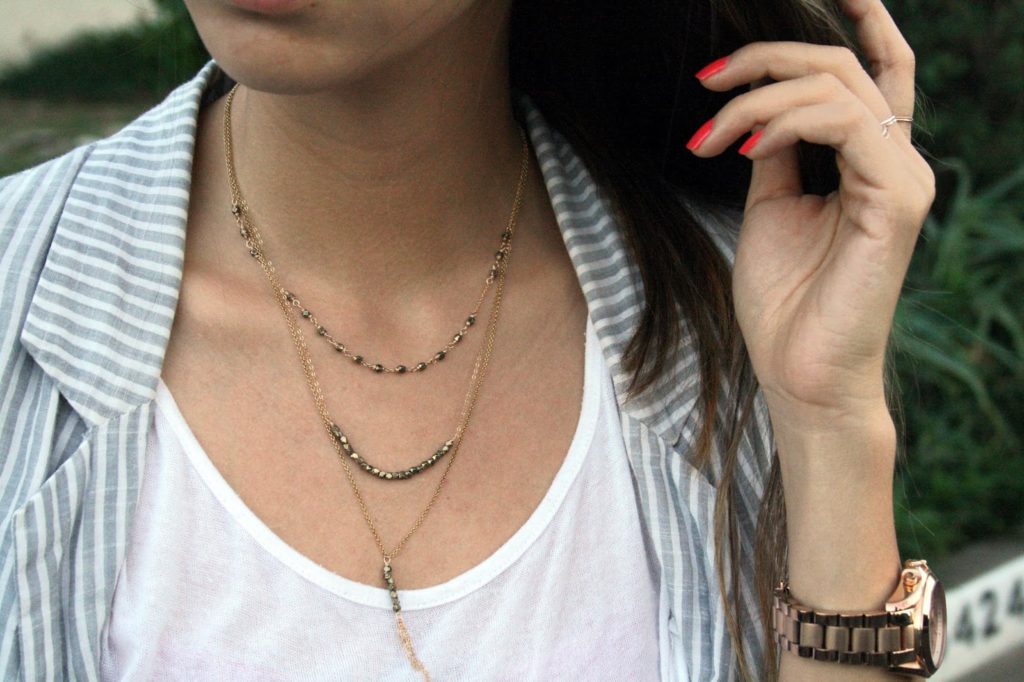 WEARING:
Line & Dot Blazer
Rag & Bone Jeans
Banana Republic wedges