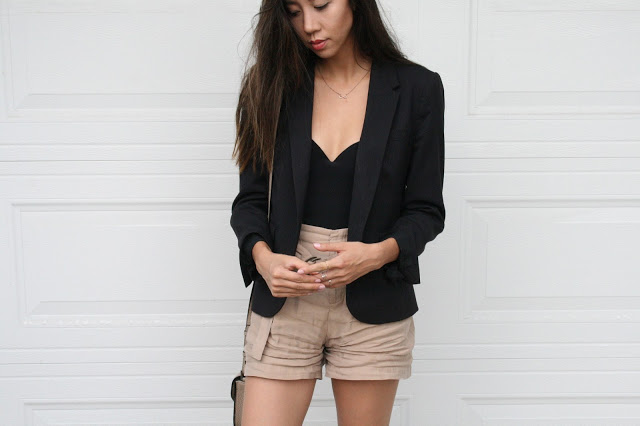 I feel like I am at that age where my fashion is changing. I no longer can wear my short shorts everywhere I go, and pull it off. Dressing professional doesn't mean you have to lose your personal style. You can still feel sexy while typing away at that office job.
What I wear on those days where I have a dinner date directly after work.
I wear a bustier with a high waist bottom and structured blazer. This way, if I want to hit a bar or the dance floor, I can take off my blazer and look nightlife ready!
What do you do?